5 facts about back pain
Back pain is common—in fact, 1 in 4 American adults has experienced back pain in the past three months. So it's a good idea to know some facts about this common condition.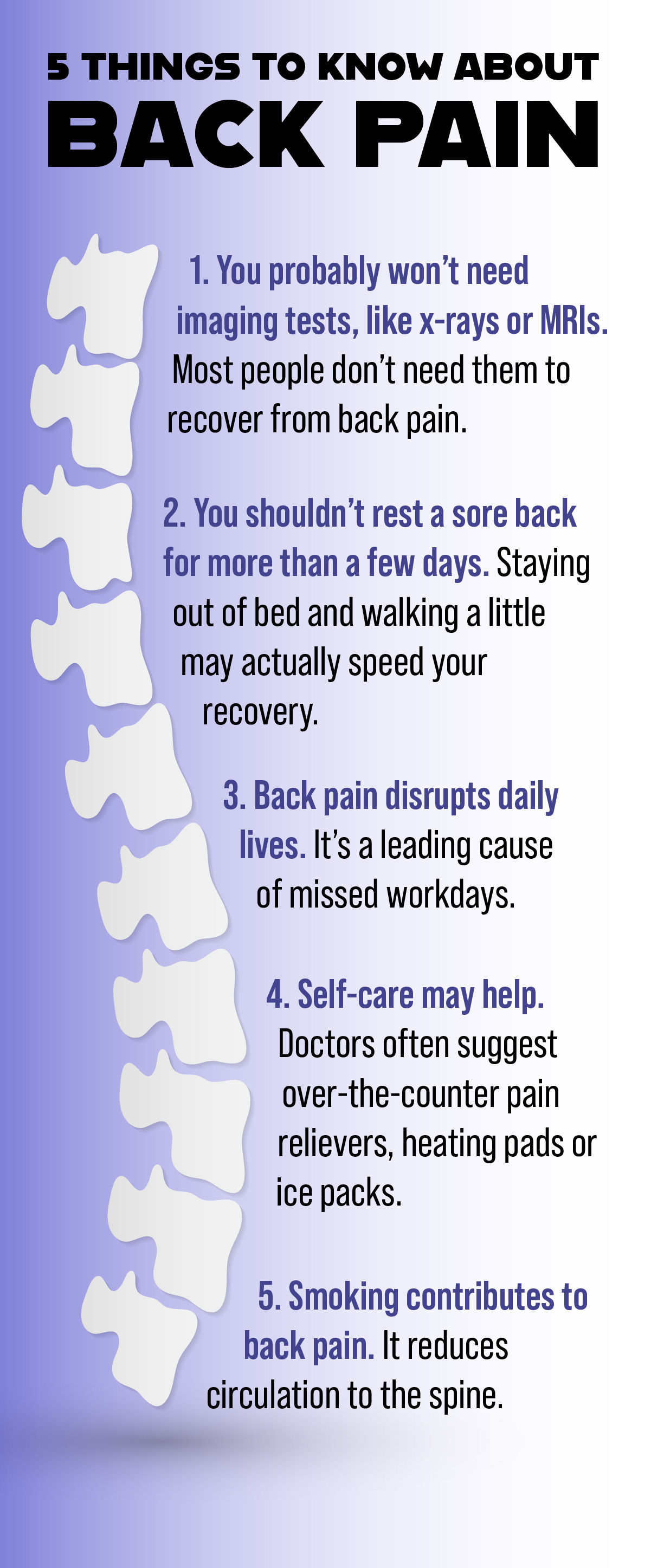 Although back pain often eases on its own, you may need to see a doctor in some cases. Take this assessment to help you decide when to do so.
Reviewed 6/2/2023
Sources
FamilyDoctor.org. "Low Back Pain."
https://familydoctor.org/condition/low-back-pain/
National Institute of Neurological Disorders and Stroke. "Low Back Pain Fact Sheet."
https://www.ninds.nih.gov/low-back-pain-fact-sheet